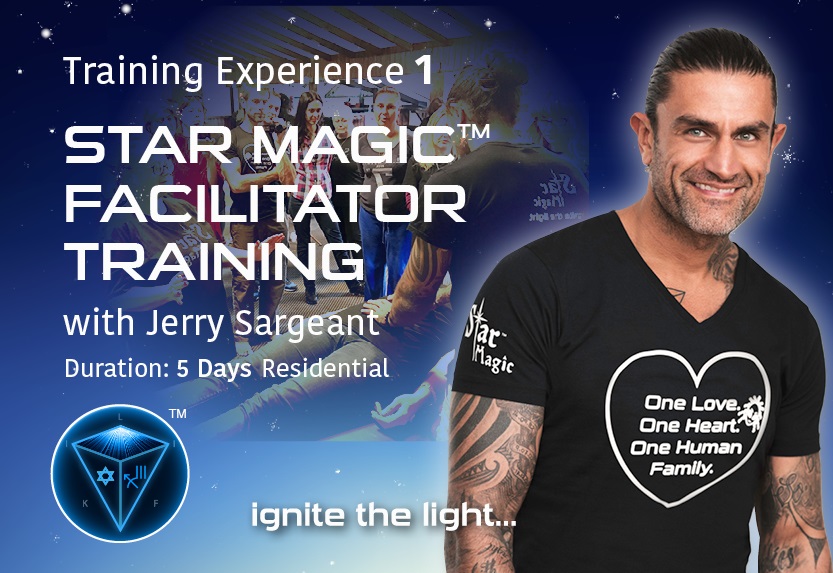 FACILITATOR TRAINING
Star Magic is a journey containing basic, intermediate and advanced light energy healing abilities. During the five day training Jerry and the Star Magic Facilitation Team will take you on a journey that equips you with every skill necessary to heal at the different levels. You will let go of everything logical and remember your deep intuitive skill-set. You will remember and know the truth. It's time to activate your soul memory and be re-born as a Star Seed here on Planet Earth.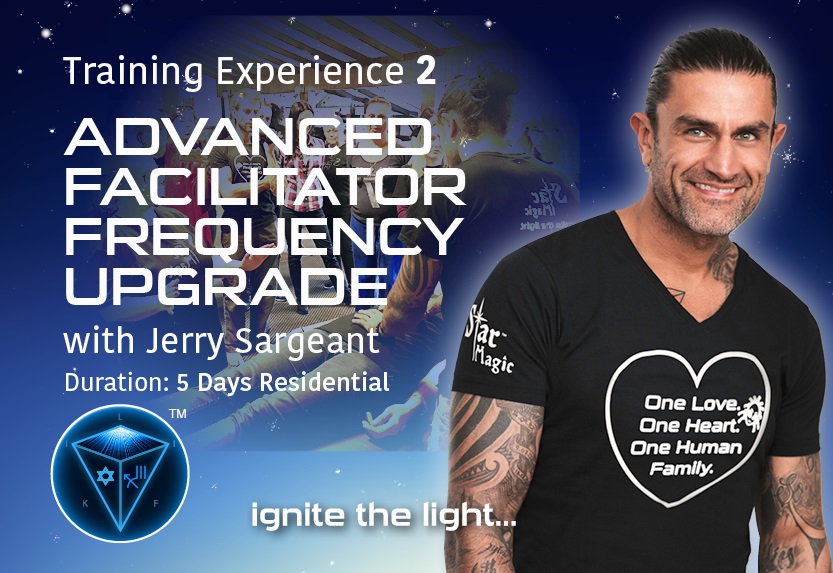 ADVANCED FACILITATOR FREQUENCY UPGRADE
This advanced workshop is not for the faint hearted. It can be very overwhelming. Once you connect with the energies beyond this Universe you start to completely metabolise light as fuel and your energy healing abilities will be crystalline in nature. You will unlock the deepest aspect of yourself and bring every multi-dimensional version of yourself back home.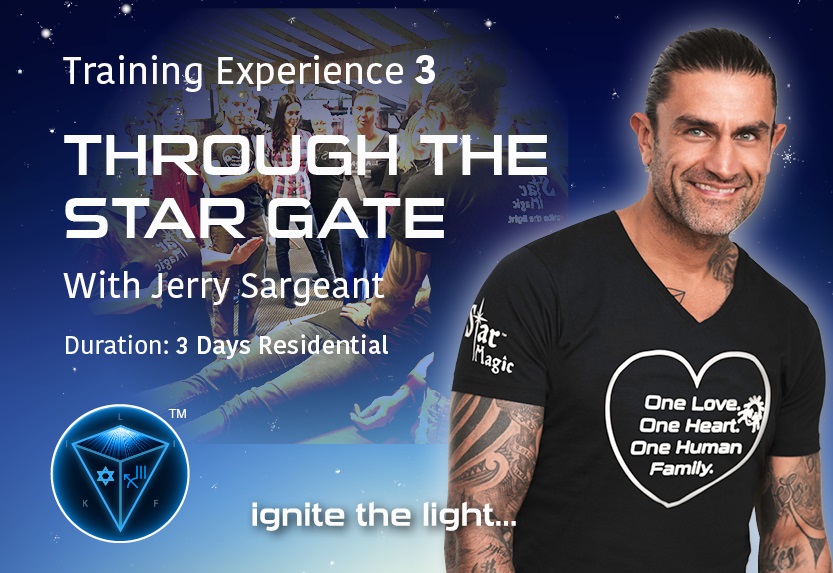 THROUGH THE STARGATE SEMINAR TRAINING
As well as facilitating group healing sessions, you will be guided to unlock the full power of imagination by connecting to your Star Gate. The Star Gate is your planetary home and once you open up to the infinite possibilities that lie at your point of origination, you will unlock the natural and inherent ability to facilitate Deep Frequency Encoded Meditation Seminars, through a master hologram.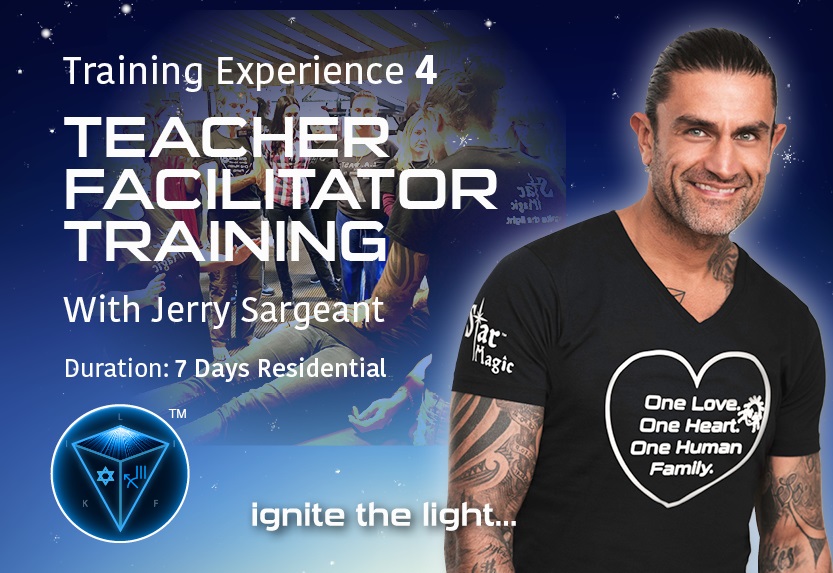 TEACHER FACILITATOR TRAINING
You can apply for this training once you have been through all of the above and been a 
Star Magic Facilitator
 for one year and have proven yourself in the field. When you apply you will need to have a minimum of twenty testimonials, showing how your healing abilities have helped other humans in their own lives.